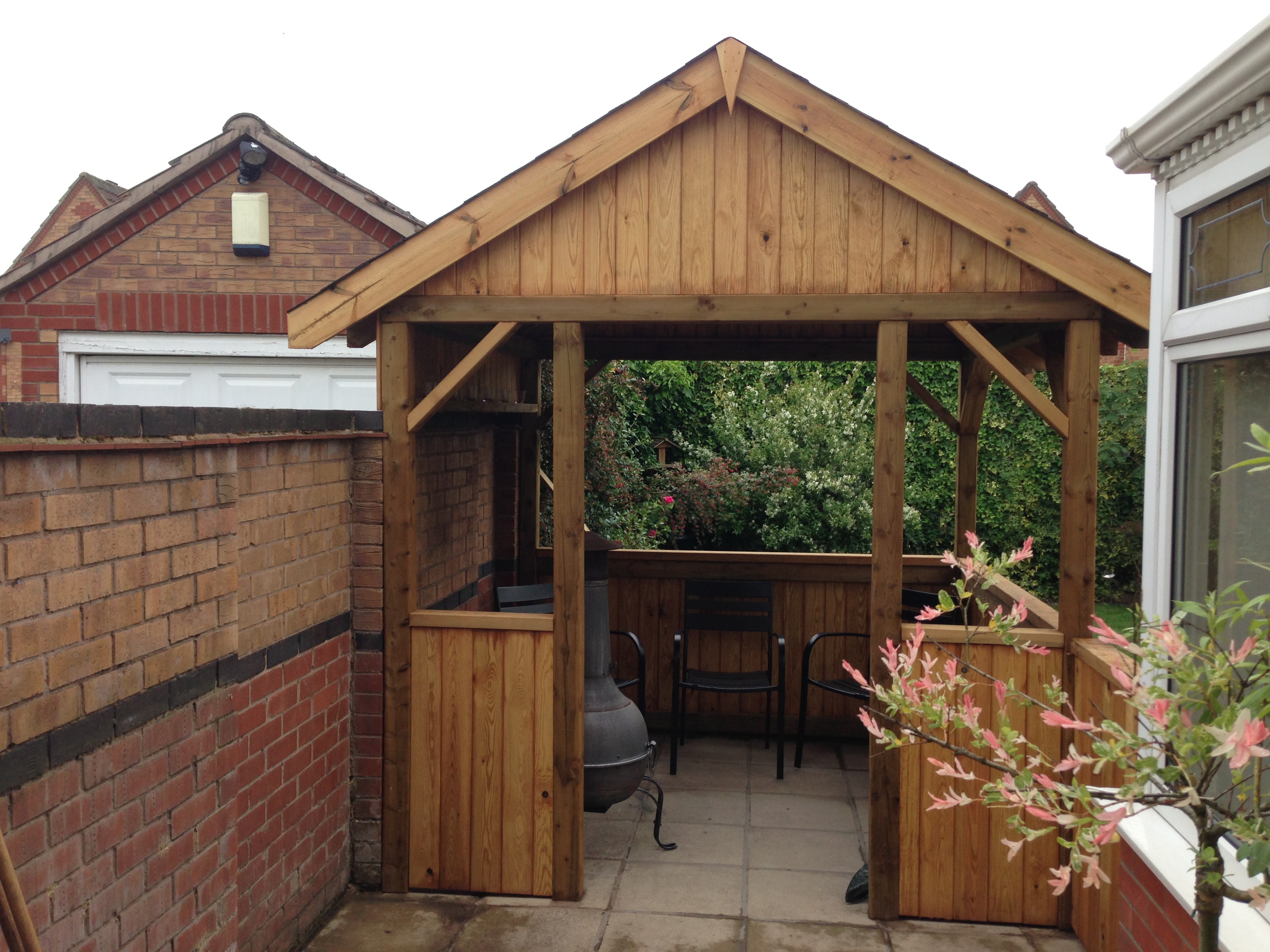 Latham Hall have just completed the construction of our Gazebo / Garden Shelter.
We are absolutely delighted with the finished product, which has far exceeded our original plans / expectations.
We were unsure of how to explain / articulate the description of how we wanted our gazebo to look, however, Latham Hall did a great job of interpreting our limited design instructions, and created a fabulous looking finished product. They were very helpful with design ideas and suggestions – one example being the tiled / felt roof which looks fantastic.
The construction was undertaken with the minimum of disruption to ourselves. The team were always pleasant and courteous and did a great job of cleaning up after themselves.
David Crossley