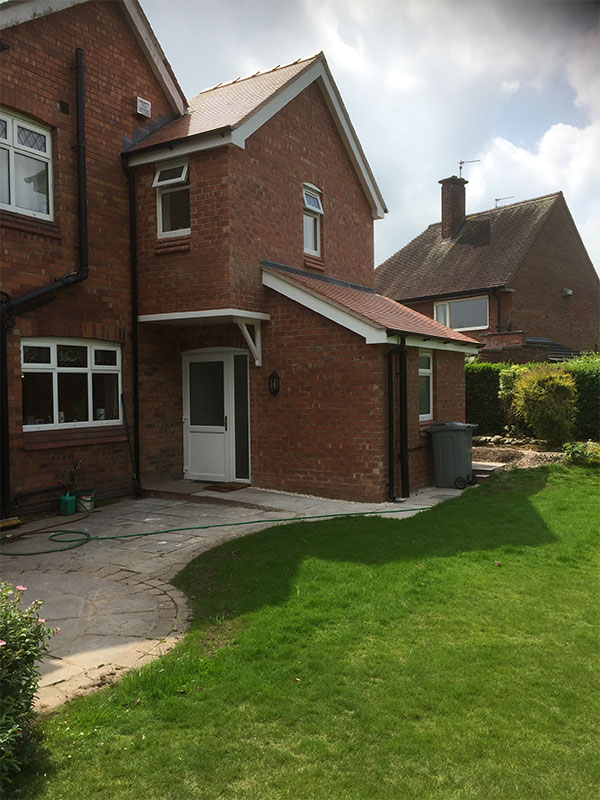 "Thinking ahead for the future, we decided to have an extension incorporating a lift and wet room.
The work was all finished to a very high standard despite some typically dreadful English weather.
Kevin even managed to match the new brickwork to our existing bricks so that it blended in and did not stand out as a new extension. The attention to detail and quality of tiling was excellent.
They were able to suggest improvements over the original schedule of works. Any problems with the construction were quickly discussed and resolved, including all liaison with the lift manufacturer.
Latham Hall appear to be able to draw upon a wide range of skilled professional tradespersons and we would recommend their work."
John and Ann Slack